Afrika

The "Afrika" cuffband did not identify a specific individual unit but rather that the wearer was a member of one of the units serving on the North African front. The cuffband was introduced on 16 March 1942 by Luftwaffen-Verordnungsblatt 42/622. It was 3.3cm wide, cut from dark blue cloth and bore the inscription "Afrika" in block capital letters. The letters were machine embroidered in silver-grey or matte-grey yarn for enlisted men and NCOs, and in hand-embroidered aluminum thread for officers.


A comparison of the officer (top) and enlisted man / NCO "AFRIKA" cuffbands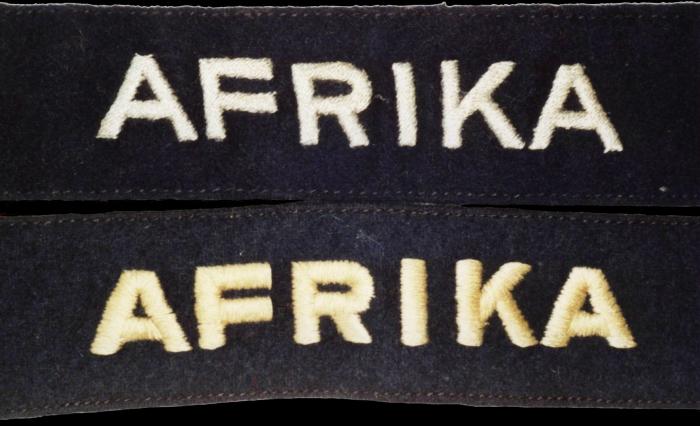 Officer "AFRIKA" cuffband - rear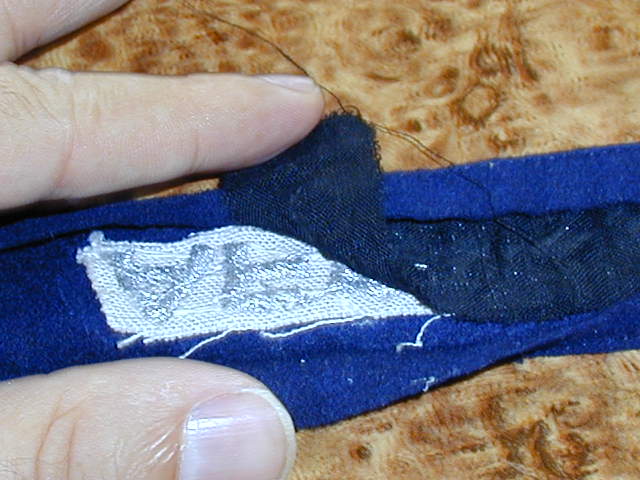 Enlisted man / NCO "AFRIKA" cuffband - rear

The cuffband was to be worn by all members of units stationed in North Africa (those who were based on the European mainland and flew missions over North Africa were not eligible). It could be worn by soldiers serving in North Africa while on home leave in Germany in which case it would be worn on the blue-grey rather than tropical uniform, and could also be worn in the European theater by soldiers who had been wounded while serving in North Africa and subsequently transferred to hospitals in Europe.

Oberleutnant Karl-Heinz Bendert

Flugzeugführer 5./JG 27
Awarded the Ritterkreuz on 30.12.1942
when an Oberfeldwebel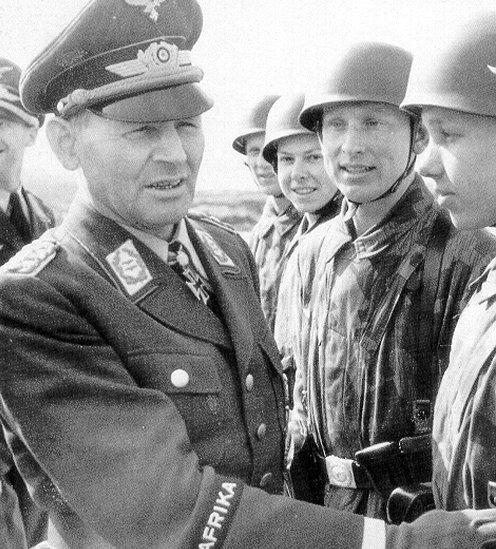 General der Fallschirmtruppe
Ramcke, Hermann-Bernhard
* 24.01.1889 Schleswig-Friedrichsberg
+ 05.07.1968 Kappeln
Ritterkreuz am: 21.08.1941
als: Oberst
Funktion: Kommandeur FschJägSturmRgt
145. Eichenlaub am: 13.11.1942 als Generalmajor
Kommandeur FschJägBrig "Ramcke"
99. Schwerter am: 19.09.1944 als Generalleutnant
Kommandant Festung Brest
20. Brillanten am: 19.09.1944 als Generalleutnant
Kommandant Festung Brest

The cuffband could no longer be worn when the individual's unit was transferred out of the North African theater or when he personally was transferred to a new unit not serving in North Africa. It can, therefore, not be regarded as an honor award on a par with the later "Afrika" cuffband.
It is interesting to note that the Luftwaffen Museum in Germany holds an example of this band, among a collection of items which had belonged to the fighter ace Hans-Joachim Marseille, in which the word "Afñka" is executed in Gothic script characters.
An example of the Gothic script "Afrika" cuffband in wear (in a rather intriguing scenario)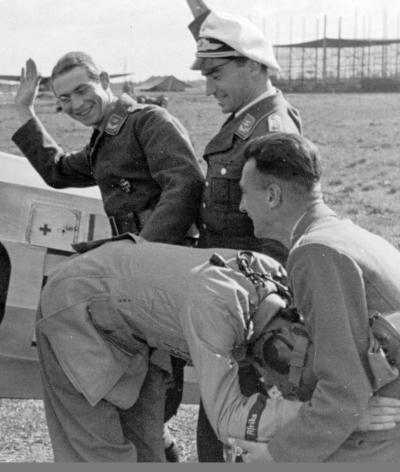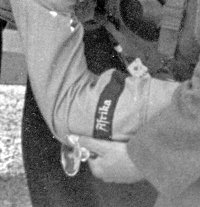 Hauptmann Helmut Haugk a pilot with 9./ZG 26 "Horst Wessel" here photographed when a Leutnant.
Awarded the Ritterkreuz on 21.12.1942 as an Oberfeldwebel.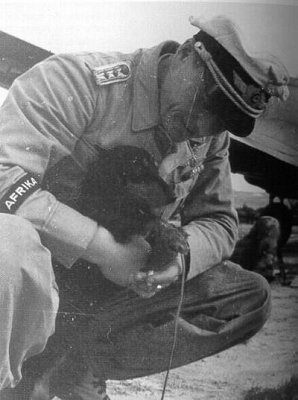 Top of Page

| | |
| --- | --- |
| © Copyright Wehrmacht-Awards.com LLC | |