David A. Suter for Wehrmacht-Awards.com<
Non-Regulation Oddities
If nothing else, this hobby will teach you not to say "They never did that." Below are three examples that I have in my collection.
1) The backward shoulder boards. Shoulder boards with braided tress were to be worn in mirror image pairs with the 'short' side facing to the wearer's front. However, I have a field tunic for a General Staff Oberst that has the shoulder boards worn 'backwards.'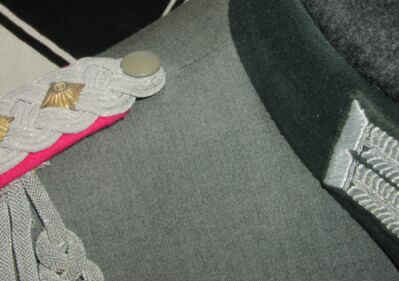 Were it not for a visit to Kansas City to see LTC Angolia's collection I might have returned this uniform. Jack has a tunic for a Luftwaffe Oberst named Gollub, and the boards on that tunic are also backwards. Also in his possession is a photo of the man wearing that very tunic, and the reversed boards are clearly visible. I have no explanation for this non-regulation variation, but I have seen the proof that it was done.

2) The 5 loop general's board. Almost all general's shoulder boards encountered will have 4 loops. Early in my collecting career I picked up one with five.

I was given several explanations over the years, specifically that it was either for an overcoat or that the original owner was a very large man. Finally, I ran across this original photo.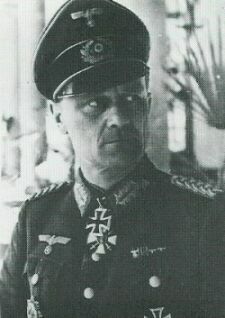 3) On occasion, individuals from one branch of service would be attached to another branch on a temporary basis. Some years ago I obtained a shoulder board for a Heer Infanterie Oberstleutnant with a Luftwaffe KS device attached.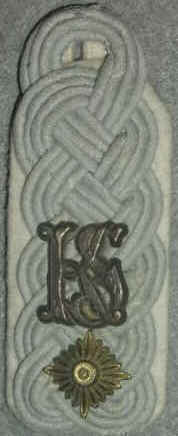 The device has clearly been on the board for a very long time. The device indicates Kriegsschule (War School). Given the fact that the Luftwaffe eventually fielded some 'ground pounder' units, it is not unreasonable to assume that an army infantry officer would have been assigned there as an instructor.
Top of Page

| | |
| --- | --- |
| © Copyright Wehrmacht-Awards.com LLC | |