Interesting photos, Gordon. The first one shows a garment that has the characteristic wide collar and foliage loops of my 1958 parka, but is worn tucked into the trousers; which could mean that a short jacket uniform was issued alongside the parka from the very beginning of the adoption of the Erbsentarn field uniforms (this would also mean that you have several more variants of these garments to be on the lookout for)...
Tucking the pant legs into long socks would make for a very unsightly appearance, so the Gebirgsjaeger seen in the second photo piggybacking his partner was either wearing knickers or had his pant legs rolled up. I suspect it's the latter.
In your third photo, I think we are looking at a 1960 and later parka turned inside out. Note the two piece back (as evidenced by the presence of a central seam) and the vertical access slit on the hip, which are two of the numerous features that distinguish these later parkas from their predecessors. Here is my '59 parka (left) next to a '60 dated example (right).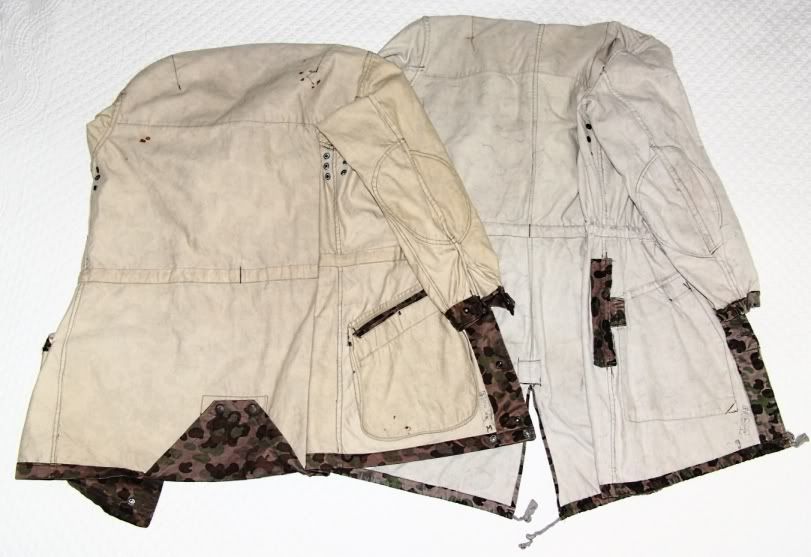 cheers,
Gene T