Hi Friends Collectors.
I search to identify this german metal box with his wood wedge.
Sizes are 52 cm lenght on 11,5 cm width and 9 cm hight.
I think the box is too small for optical so perhaps a toolbox for vehicles or gun ?
Here some pictures :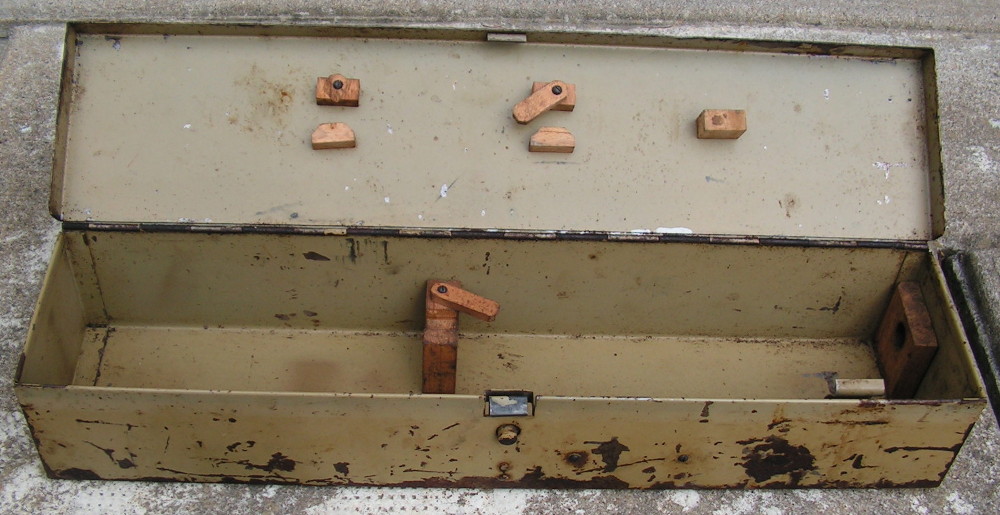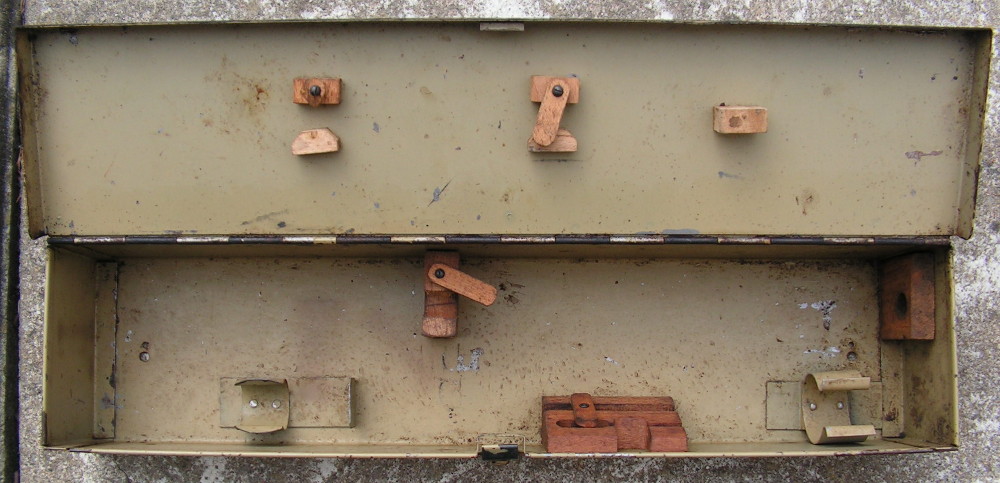 Thanks for your help.
Regards from France.
Stephane.